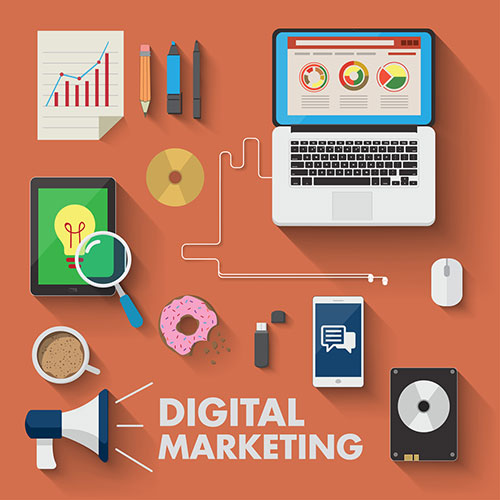 Best Digital Marketing Company in Bhopal
Welcome to leading digital marketing company in Bhopal – SEO AIM POINT. We are one of the IT companies in India that understands why your business need digital marketing and what are reliable and best ways to boost your website traffic in very low budget. As a leading digital marketing company in Bhopal India, once you connect with us, you connect with us forever. We know how to serve our clients and what they are expecting from us if they have found us over the internet. Every Project is key for us and why people call us best Digital Marketing Agency of Bhopal & India.
We are a stringent, result-oriented digital marketing Company in Bhopal. As the need of online Marketing is mandatory nowadays to grow your business, we are aware of that and committed to serve you in better ways.  We develop unique strategies and online solutions that can boost your ROI in quick time. Is you website getting enough traffic? Are you 100% satisfied with the customers that come to your business? Are you performing digital marketing for your business in the way that your business deserve it? If NO, then you must hire us for optimum benefits.
Our Key to Success 
Our prime objective is to place our clients' business high on the growth curve. For this we leave no stone unturned. Our team is very much hard working & experienced who known how to write content, where to publish it and how to create backlinks from authority domains. We are strengthening our knowledge-base and continually researching for new and advanced strategies that can assist you grow your business exponentially.
When we perform digital marketing on a website, our backlinks has these characteristics –
Reliable
Relevant (thematic)
Keyword-specific
High-authority
Creatively and Innovatively created
Nowadays, companies / businesses require a Digital Marketing Company in Bhopal with a strong and solidified knowledge to surround themselves with expertized minds that can work closely with the altering demands of the customers and contribute to meeting the overall organizational goals. The decision to hire an expertized company can actually be the biggest decision, an organization can ever make. This is mainly because there will be several roles from strategist and analysts to designers and developers that SEO AIM POINT plays to establish the brand identity.
Check out the steps followed by SEO AIM POINT for your business success:-
Research – market research is a major influencing factor for both small and large sized businesses to drive the best possible output. A thorough market research keeps informed about the current trends and helps to acquire the upgraded technical knowledge.
Online presence – this is a technological era which has turned the world into a global village. Today, online presence is not an alternative, but a necessity to mark the business presence in the market.
Social Media Presence – As online presence comes as a necessity for any business through social media sites such as Facebook, Google Plus, LinkedIn and Twitter, it is important to look for as if the business is present over these platforms or not? Digital Marketing Company in Bhopal makes complete analysis of that and let the business know before performing marketing activities.
Content Writing – Content plays a vital role in digital marketing, that is the reason we call "Content is King".  To be successful in digital platforms, it is always mandatory to use fresh and meaningful content that a search engine can like and give advantage to it in its ranking
Content Marketing –A good digital marketing strategy is that in which content marketing is done smartly. If a content is written smartly, it must be promoted in the right time and in the right way at the right platform.
At SEO AIM POINT, we aim at delivering well-engineered and researched solutions that help grow client's business in exceeding expectation. Whether it website designing, mobile application development, content marketing, SEO services or it is reputation management, we have separate teams to perform each task. We always put efforts to build long lasting relationships with our clients. You can hire us for any of these service – Web Design Services, Website Maintenance, Website Re-design, Content Writing, Web Development Service, SEO services, Social Media Optimization (SMO) Services, Online Reputation Management (ORM) Service, Android App Development & Mobile Application Promotion to engage your customers.
Digital Marketing FAQ's
Check Our Awesome Portfolio
Interested In Our Service? Let's Discuss!
Testimonials
I was frustrated as my company had some negative links on Google. I hired SEO AIM POINT for ORM and in quick time they outranked my negative links in Google. Now, I can say I am satisfied in my business and it is just because of their ORM services. I will hire them in near future for any other services.
I searched over Google and came across this Website design and web development company in Mumbai and feeling great after getting my business website in just 25 days. They have brilliant developers who understands the market demand. Cheers!
Hi friends, I hired SEO AIM POINT for App development and I was amazed to get fantastic, world class services by their app developers. They are amazing in their business.
I would like to share my personal experience with SEo AIM POINT here. I hired them for SEO and in just 5-6 months, they ranked my training website on top of the Google. I will strongly recommend this SEO Company in Mumbai.